Calligraphy Workshop with Kate Campbell (May 9th from 10-1pm)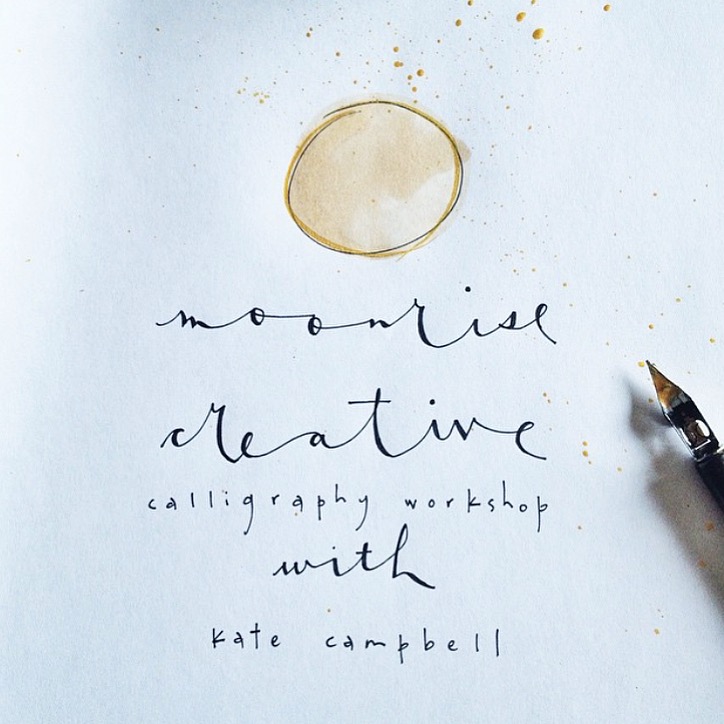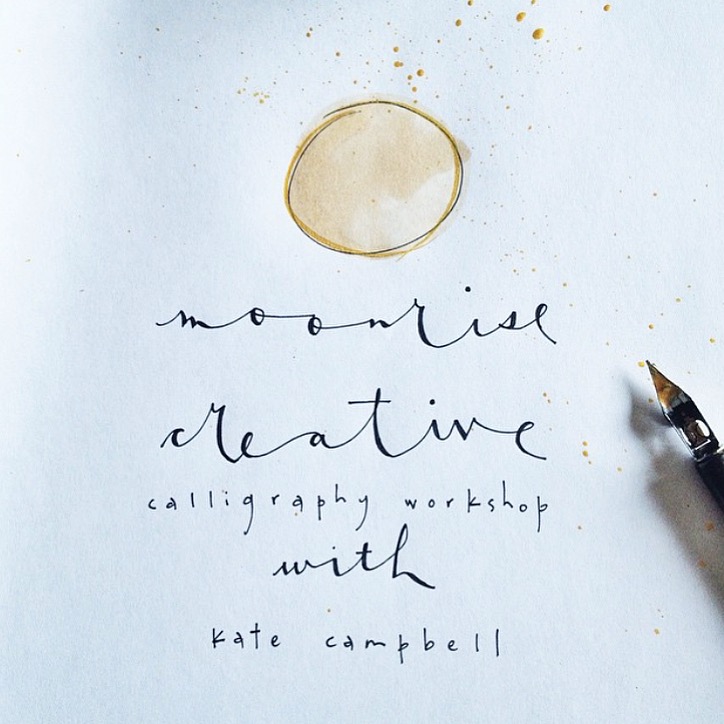 sold out
Calligraphy Workshop with Kate Campbell (May 9th from 10-1pm)
Join us for a Calligraphy workshop with designer Kate Campbell!

Kate Is a local artist who paints, does calligraphy and illustration, and just this year started making pottery.

Since selling her stationary shop, Getting it Write, Kate has made her living working from home, selling her paintings and stationary; for 16 years Kate has bee a vendor to American Greetings and UK Greetings. Kate is the Designer and Principal or her company, Kate and Campbell.

In this workshop, Kate will teach us Modern Calligraphy, introducing us to nib pens and dip ink. She will then focus the workshop on Faux Calligraphy (pictured here), for every day writing on things like envelopes, gift tags, kitchen chalk boards and invitations. Kate will work with us on easy hand lettering techniques, simple flora and fauna decoration for your hand lettered projects, using Copic markers and watercolour paint.

You will take home a pen and ink set, a black Copic marker for Faux Calligraphy, lettering sheets to practice with and the stationary piece you make during the workshop.

The workshop is on May 9th from 10:00am-1:00pm at the Fernwood Studio. Cost is $95 and includes all materials.