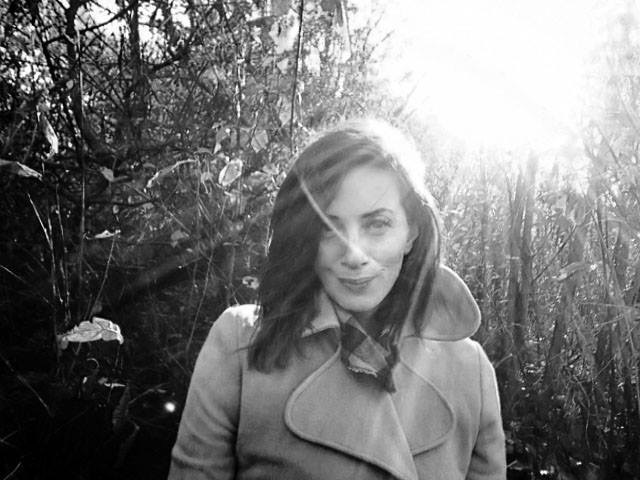 Stephanie Panigavluk Papik, is of Australian, Irish, and Inuit descent; Canadian born and raised. Initially, Stephanie pursued an academic career in Montreal at Concordia University where she earned an Honors Degree in Science. After this, at the age of 24, Stephanie moved to Yellowknife, Northwest Territories to learn more about her Inuit roots and spend time with her Northern family. During this time, she met a great-aunt, Sarah Sibbeston, who had gifted someone with a pair of hand knit socks; knit only with her insight as Sarah was fully blind. This accomplishment was a great inspiration for Stephanie that has manifested in a career of knitting, spinning, felting and weaving.
Stephanie and her husband, Ryan Davis, opened their award winning business, Knotty by Nature Fibre Arts in 2008. This business has been a pillar of the fibre arts community on Vancouver Island ever since. Stephanie has been recognized with the BC Aboriginal Achievement Award, the Black Press Eco- Entrepreneur of the Year Award and a Premiers Award with the Provincial Government of BC.
Pamela Lewis With a BA in Psychology from Queen's University and BSC in Nursing from University of British Columbia, Pam has devoted over 15 years of working in the non-profit and health care sector. Whether it is travelling to India to distribute the largest shipment of reproduced Tibetan texts for the exiled diaspora of Tibetan monastics or organizing 'Papalooza', a space where sex trade workers could come to receive free sexual health care on the Downtown Eastside in Vancouver, Pam loves to organize worth-while events. After living in Phoenix, San Francisco and Vancouver, she has settled into life on the island with her children. Pam is passionate about supporting women create their dreams. Presently, Pam develops programs for Island Community Mental Health and the United Way creating programs for youth with mental health challenges as well as older adults using creative arts, mindfulness and cognitive behaviour therapy. When she isn't weaving, meditating, traveling or playing tennis, she is hanging out with her kids.